Faculty Profiles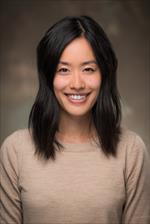 Katy Tsai, MD
M_MED-CORE-HMON-ONCO-GEN
Assistant Professor
1600 Divisadero
San Francisco, CA 94115
415-502-5483


Education and Training

| Location | Degree or Training | Specialty | Date |
| --- | --- | --- | --- |
| UCSF | Fellowship | Medical Oncology | 2016 |
| UNC Chapel Hill | Residency | Internal Medicine | 2013 |
| Brown University | M.D. | Alpert Medical School | 2010 |
Recent Articles (19)
Tsai KK, Bollin KB, Patel SP. Obstacles to improving outcomes in the treatment of uveal melanoma. Cancer. 2018 Mar 26.
Ramstein JJ, Tsai KK, Smith JF. Tyrosine Kinase Inhibitors and Male Reproductive Health. Clin Pharmacol Ther. 2017 Nov; 102(5):754-756.
Loo K, Tsai KK, Mahuron K, Liu J, Pauli ML, Sandoval PM, Nosrati A, Lee J, Chen L, Hwang J, Levine LS, Krummel MF, Algazi AP, Pampaloni M, Alvarado MD, Rosenblum MD, Daud AI. Partially exhausted tumor-infiltrating lymphocytes predict response to combination immunotherapy. JCI Insight. 2017 07 20; 2(14).
Daud A, Tsai K. Management of Treatment-Related Adverse Events with Agents Targeting the MAPK Pathway in Patients with Metastatic Melanoma. Oncologist. 2017 Jul; 22(7):823-833.
Tsai KK, Algazi AP. Melanoma Management. Are PD-1 antibodies safe for use in metastatic uveal melanoma?. 2017; 4(2):79-82.
Tumeh PC, Hellmann MD, Hamid O, Tsai KK, Loo KL, Gubens MA, Rosenblum M, Harview CL, Taube JM, Handley N, Khurana N, Nosrati A, Krummel MF, Tucker A, Sosa EV, Sanchez PJ, Banayan N, Osorio JC, Nguyen-Kim DL, Chang J, Shintaku IP, Boasberg PD, Taylor EJ, Munster PN, Algazi AP, Chmielowski B, Dummer R, Grogan TR, Elashoff D, Hwang J, Goldinger SM, Garon EB, Pierce RH, Daud A. Liver Metastasis and Treatment Outcome with Anti-PD-1 Monoclonal Antibody in Patients with Melanoma and NSCLC. Cancer Immunol Res. 2017 05; 5(5):417-424.
Nosrati A, Tsai KK, Goldinger SM, Tumeh P, Grimes B, Loo K, Algazi AP, Nguyen-Kim TDL, Levesque M, Dummer R, Hamid O, Daud A. Evaluation of clinicopathological factors in PD-1 response: derivation and validation of a prediction scale for response to PD-1 monotherapy. Br J Cancer. 2017 Apr 25; 116(9):1141-1147.
Menzies AM, Johnson DB, Ramanujam S, Atkinson VG, Wong ANM, Park JJ, McQuade JL, Shoushtari AN, Tsai KK, Eroglu Z, Klein O, Hassel JC, Sosman JA, Guminski A, Sullivan RJ, Ribas A, Carlino MS, Davies MA, Sandhu SK, Long GV. Anti-PD-1 therapy in patients with advanced melanoma and preexisting autoimmune disorders or major toxicity with ipilimumab. Ann Oncol. 2017 02 01; 28(2):368-376.
Tsai KK, Pampaloni MH, Hope C, Algazi AP, Ljung BM, Pincus L, Daud AI. Increased FDG avidity in lymphoid tissue associated with response to combined immune checkpoint blockade. J Immunother Cancer. 2016; 4:58.
Algazi AP, Tsai KK, Shoushtari AN, Munhoz RR, Eroglu Z, Piulats JM, Ott PA, Johnson DB, Hwang J, Daud AI, Sosman JA, Carvajal RD, Chmielowski B, Postow MA, Weber JS, Sullivan RJ. Clinical outcomes in metastatic uveal melanoma treated with PD-1 and PD-L1 antibodies. Cancer. 2016 Nov 15; 122(21):3344-3353.
Shoushtari AN, Munhoz RR, Kuk D, Ott PA, Johnson DB, Tsai KK, Rapisuwon S, Eroglu Z, Sullivan RJ, Luke JJ, Gangadhar TC, Salama AK, Clark V, Burias C, Puzanov I, Atkins MB, Algazi AP, Ribas A, Wolchok JD, Postow MA. The efficacy of anti-PD-1 agents in acral and mucosal melanoma. Cancer. 2016 Nov 15; 122(21):3354-3362.
Daud AI, Loo K, Pauli ML, Sanchez-Rodriguez R, Sandoval PM, Taravati K, Tsai K, Nosrati A, Nardo L, Alvarado MD, Algazi AP, Pampaloni MH, Lobach IV, Hwang J, Pierce RH, Gratz IK, Krummel MF, Rosenblum MD. Tumor immune profiling predicts response to anti-PD-1 therapy in human melanoma. J Clin Invest. 2016 Sep 01; 126(9):3447-52.
Tsai KK, Daud AI. Nivolumab plus ipilimumab in the treatment of advanced melanoma. J Hematol Oncol. 2015 Oct 31; 8:123.
Tsai KK, Daud AI. The Role of Anti-PD-1/PD-L1 Agents in Melanoma: Progress to Date. Drugs. 2015 Apr; 75(6):563-75.
Cavanaugh JJ, Jones CD, Embree G, Tsai K, Miller T, Shilliday BB, McGuirt B, Roche R, Pignone M, DeWalt DA, Ratner S. Implementation Science Workshop: primary care-based multidisciplinary readmission prevention program. J Gen Intern Med. 2014 May; 29(5):798-804.
Tsai KK, Zarzoso I, Daud AI. PD-1 and PD-L1 antibodies for melanoma. Hum Vaccin Immunother. 2014; 10(11):3111-6.
Tsai KK, Marques F, Myers DL, Sung VW. Association between obesity, sexual activity and sexual function in women with pelvic floor disorders. Female Pelvic Med Reconstr Surg. 2010 Nov; 16(6):331-5.
Oxman DA, Chow JK, Frendl G, Hadley S, Hershkovitz S, Ireland P, McDermott LA, Tsai K, Marty FM, Kontoyiannis DP, Golan Y. Candidaemia associated with decreased in vitro fluconazole susceptibility: is Candida speciation predictive of the susceptibility pattern? J Antimicrob Chemother. 2010 Jul; 65(7):1460-5.
Select data provided by UCSF Profiles, powered by CTSI at UCSF. Learn more about the data source.